Tuesday, April 29, 2008, 07:59 PM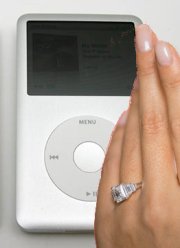 I felt like a cheesy radio DJ doing it, but I'm pleased Alice said yes to Ben's marriage proposal on
PodQuiz 166
. The question is though, is this the first podcast proposal?
Tuesday, March 25, 2008, 07:47 AM

I'm not sure whether the recent BBC story about the inventors of the Beeb
reuniting at the Science Museum
was an inspiration to the producers this week's episode of the consumer protection programme
Watchdog
. The Beeb makes an unlikely appearance in a story about fraudulent online shops, with a green-screen MODE 7 being used for the graphics. I seriously considered giving this an entry at
Starring the Computer
, but I think it's probably best if I stick to fictional features there. It was too good to let it pass completely, though, so I'm recording it here.
Monday, February 18, 2008, 08:12 AM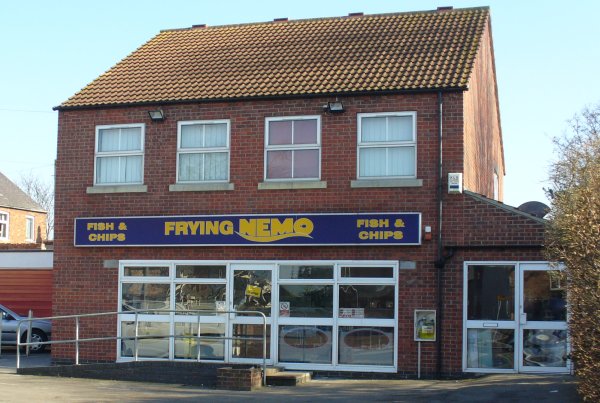 Surely this must have been done before, but it's the first time I've seen it.
Monday, January 28, 2008, 05:10 PM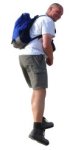 I've spruced up
http://www.jfc.org.uk/
a bit, including the addition of a new
walking web page
, including mapping data and photos from the various walks I go on.
Wednesday, January 23, 2008, 09:26 PM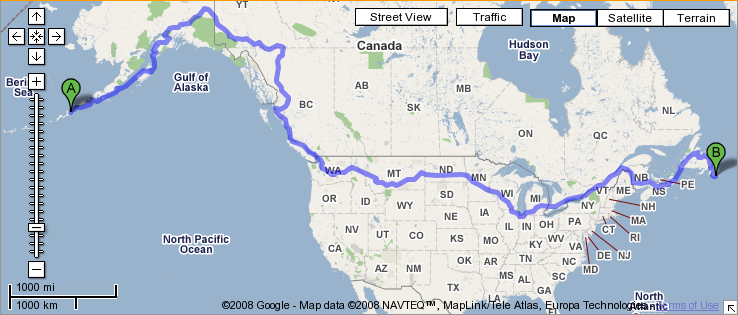 Here's a, erm, fun way to waste half an hour. What's the longest route you can create on
Google Maps
without any extra waypoints? The longest I could manage was
7994 miles
, which Google optimistically estimates an 8 day and 4 hour drive.
It's not as easy as you might think. Google can't route through a lot of countries, and can't route between others. Watch out for the funky routing algorithm too - changing the start and end point by just a few metres can make a thousand miles of difference to the journey length.
Next