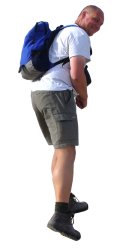 Walking
This site documents the various walks I have undertaken, mostly with my friend John. Click on a link on the left, or on the map below to see details about a particular walk.
2011 Calendar [36 MB OpenOffice.org document]

This icon returns mapping data for a walk.

This icon returns to this index page.