Home.net
This is the little collection of machines that keep me company at home. I keep a logbook for home.net. Variety is the spice of life, so home.net is powered by 0 different operating systems on 0 different processors from 0 manufacturers. Home.net currently consists of 0 machines.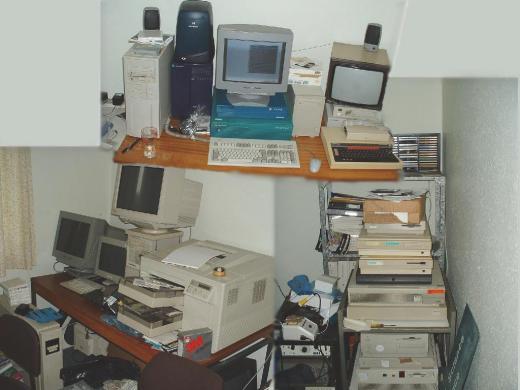 Gone, but not forgotten
This machines have passed on from home.net to pastures new.